Los Angeles City Council to Consider Ordinance Requiring Owners to Obtain Permits Prior to Issuing R
Date posted
January 21, 2020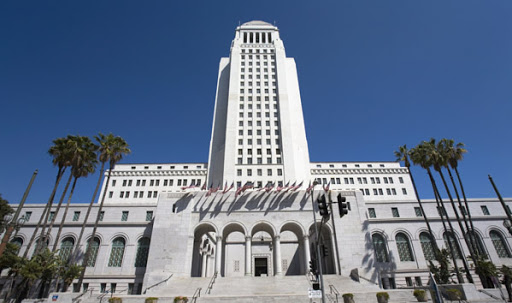 On Wednesday, February 19th, the Los Angeles City Council unanimously approved a motion directing the City Attorney to draft an ordinance that would require owners to obtain permits and provide a description of the work to be done, prior to issuing a notice to vacate due to substantial renovations. The proposed ordinance is to be retroactive to January 1, 2020 and would apply only to those renters who have received notices to vacate but are still in possession of their unit. As further background, the motion also references a similar proposal which was recently adopted by the Long Beach City Council.
Assembly Bill 1482, the statewide rent control and renter protection law, allows owners to evict for a "no-fault" just-cause if the owner intends to substantially remodel a rental unit. A "no-fault" eviction is not based on any actions of the renter, but rather due to the owner's actions or desire to have the renter vacate. Additionally, Assembly Bill 1482 defines Substantial Remodel as "the replacement or substantial modification of any structural, electrical, plumbing, or mechanical system that requires a permit from a governmental agency, or the abatement of hazardous materials, including lead-based paint, mold, or asbestos, in accordance with applicable federal, state, and local laws, that cannot be reasonably accomplished in safe manner with the tenant in place and that requires the tenant to vacate the residential real property for at least 30 days. Cosmetic improvements alone, including painting, decorating, and minor repairs, or other work that can be performed safely without having the residential real property vacated, do not qualify as substantial rehabilitation."
Prior to the meeting, the Association submitted a letter requesting that the Council postpone consideration of this matter to allow for thoughtful discussion with key stakeholders. Because the matter was waived review by the Housing Committee, we noted the lack of opportunity for the public to provide insight and raise critical issues of concern. Additionally, we emphasized that Assembly Bill 1482 allows an owner to issue a notice to vacate to substantially remodel a property, sets forth a clear definition of what constitutes a "substantial remodel," and mandates State notice requirements. We believe that Assembly Bill 1482 already controls the eligibility and notice requirements of these types of evictions and preempts the City from modifying those requirements as outlined in the motion. Further, we highlighted that requiring the issuance of permits prior to moving forward with tenancy termination can result in significant delays in what may be much needed or required unit rehabilitation, potentially hindering essential renovations of the City's aging housing stock.
We will continue to monitor this issue, engage in discussion with the Council and provide updates.