Should You Deny Renting to Couples with Significantly Different Credit Scores?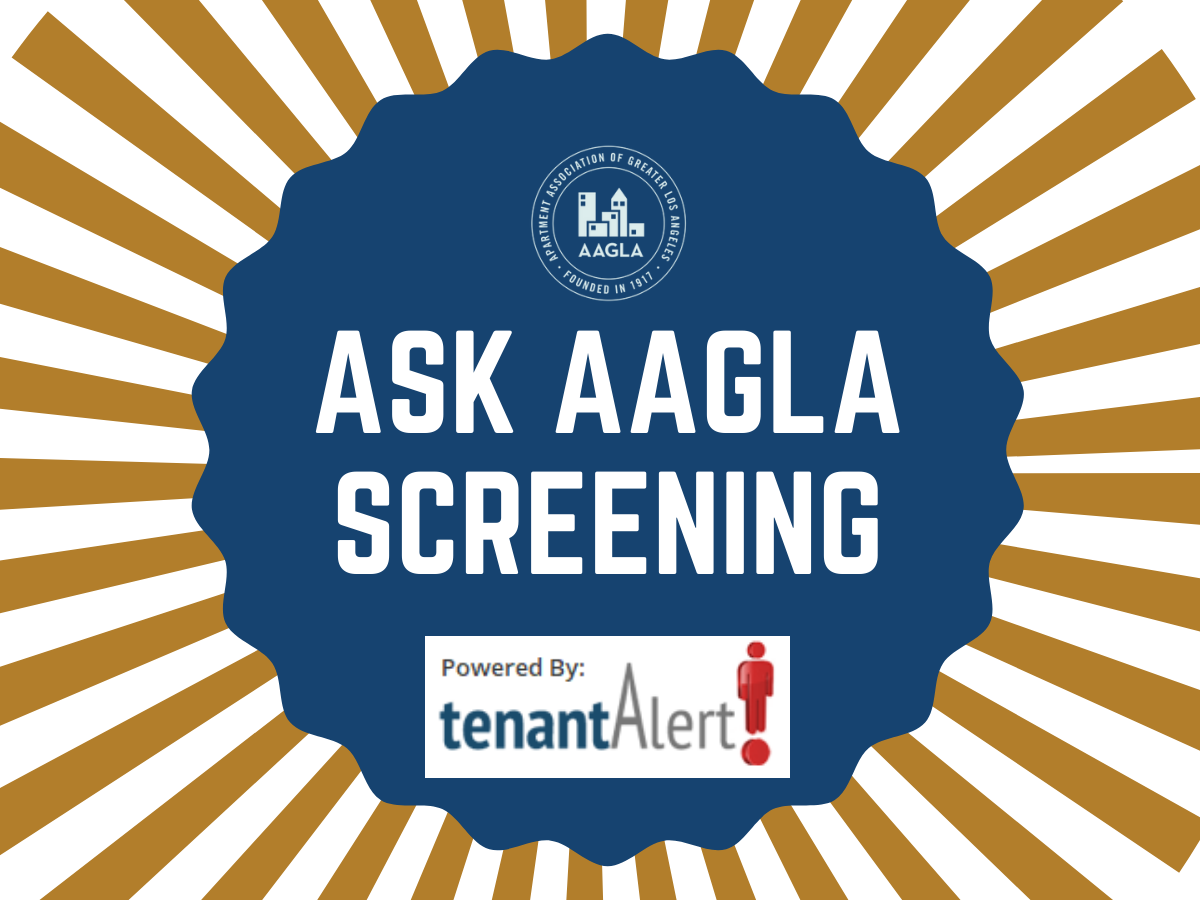 Dear AAGLA Screening:
I recently screened a newlywed couple and was surprised they had such different credit scores! The husband has a 520 credit score, but his wife has a 750 credit score. I'm worried about the husband's high student loan debt and collections. Should I rent to them?
James P., Calabasas, CA
Dear James:
It is a great idea that you are screening both co-applicants to help you make your decision. That's what you are supposed to do – it helps you identify issues! Although a credit score is important, below are several other factors you should consider.
What are Applicants' Combined Income?
You may want to require a strict 3-to-1 combined income-to-rent ratio to make sure the applicants can afford to pay off their collections, debt payments, and most importantly, their rent. This means both of their gross monthly incomes added together should equal at least three times the monthly rent. Ask for proof of income such as pay stubs, tax returns, or bank statements. Then Google their employer's phone number and ask for their employer to verify employment status. Some companies may even be able to confirm their salary over the phone. Email contactsus@AAGLAscreening.org if you would like to save time by having AAGLA Screening verify employment on your behalf.
What are Their Monthly Debt Payments?
Student loan terms often span decades, which can make the monthly payment relatively low. Look at the "Total Monthly Payment" on AAGLA Screening's website (see www.AAGLAscreening.org) credit report summary to find the total amount the applicants' pay each month for credit card debt, student loans, auto loans, etc. A low monthly debt payment means lower risk because more of their income can be used towards their rent and living expenses.
Is there a good Reason for the Low Credit Score?
For example, if you notice multiple medical collections and late payments over a six-month time frame, this could indicate a medical issue that causes an applicant to fall behind on payments. This is different than a high-risk tenant who has multiple collections from apartment complexes or utility companies over several years, which would demonstrate habitual nonpayment.
Does Applicant Pay Rent on Time?
Make sure to call at least two previous landlords to verify timeliness of rent payments even if there are no eviction records on their background check. If the tenant paid rent late, but the landlord never took them to court or used a collection agency, there would be no record of late payments on any background or credit check. The only way to verify late payments is to communicate directly with previous landlords. Email contactsus@AAGLAscreening.org if you would like to save time by having AAGLA Screening contact previous landlords on your behalf.
Are There Any Tax Liens or Civil Judgments?
In 2017, the three major credit bureaus stopped reporting tax liens and civil judgments on credit reports. If your applicant has a tax lien against him or her, their wages could be garnished at any time, which affects their ability to pay rent. Email AAGLA Screening at contactsus@AAGLAscreening.org to order a public record search so you don't miss crucial public record data to help you uncover tax liens or other judgements.
Do Applicants Qualify for LeaseGuarantee?
If you have ordered a Plus or Premium screening report from AAGLA Screening (See www.AAGLAScreening.org) you can invite your applicants to purchase LeaseGuarantee. With LeaseGuarantee, if you ever have to take your tenants to court for damages or nonpayment of rent, LeaseGuarantee can reimburse you for the court judgment, up to $10,000. LeaseGuarantee starts at just $199.00 per year and can be required by you under your lease in addition to a security deposit or in place of a cosigner to keep your mind at ease. LeaseGuarantee is more reliable than a family or friend who cosigns and it provides more coverage than a one- or two-month security deposit.
Some Final Thoughts
Renting to anyone, whether they have good credit or not, is never risk-free. But, you can ask meaningful questions and use data and tools offered through AAGLA Screening at www.AAGLAscreening.org. AAGLA Screening protects your rental income and risk of eviction. In today's regulatory environment, it is not enough to simply buy a tenant screening report, you also need to analyze the report correctly. If you're still new to tenant screening or would like to learn more about tenant screening, call AAGLA Screening at (866) 272-8400. We will give you all of the training you need to read credit reports like an expert at no cost.
---
The Apartment Association of Greater Los Angeles works with TenantAlert to provide members with low cost, easy to use and reliable tenant screening products to assist housing providers with selecting the best tenant applicants possible. AAGLA Screening powered by TenantAlert provides instant credit data from Experian, TransUnion and Equifax, as well as nationwide criminal, eviction, OFAC, sex offender, Telecheck, SSN verification, and more, all at an affordable price. For more information, go to www.AAGLAScreening.org or call us at (866) 272-8400.
Disclaimer: The information provided herein does not constitute legal advice and should not to be relied as such. The facts and circumstances in every situation are unique. It is always advisable to consult with an attorney and seek legal advice.