Rental Housing Industry Applauds Introduction of Choice in Affordable Housing Act
Date posted
March 25, 2022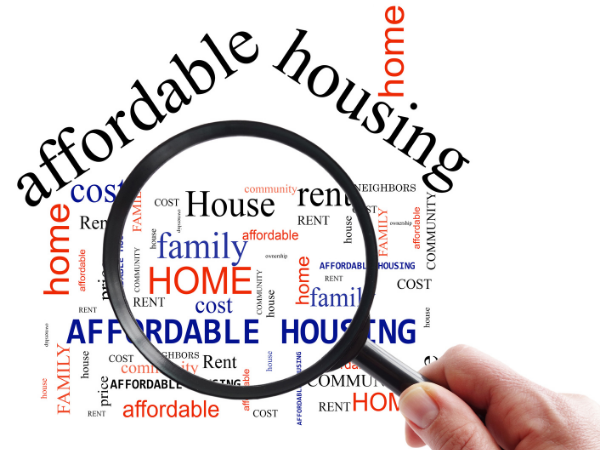 In a joint press release, the National Apartment Association (NAA) and the National Multifamily Housing Council (NMHC) voiced support for the introduction of new, Federal legislation proposed originating in the House of Representatives, the Choice in Affordable Housing Act (H.R. 6880), a bipartisan bill that aims to increase private sector participation in the Section 8 Housing Choice Voucher (HCV) Program. The proposed legislation was introduced by Representatives Emanuel Cleaver (D-Missouri) and John Katko (R-New York). The proposed bill parallels Senate legislation (S. 1820) introduced last May by Senators Chris Coons (D-Delaware) and Kevin Cramer (R-North Dakota).
NAA and NMHC have long advocated for major improvements to the Department of Housing and Urban Development's (HUD) Section 8 HCV Program which they deem as a crucial part of the solution to our nation's housing affordability crisis. If passed, the proposed legislation will bolster the HCV program, stabilizing funding, encouraging greater voluntary participation by housing providers and ultimately improving outcomes for low- and moderate-income households throughout the U.S.
"Housing affordability has been a long-standing issue affecting far too many Americans, and NAA is proud to work towards a solution alongside our industry partners and bipartisan members of Congress," said Bob Pinnegar, NAA President and Chief Executive Officer. "Addressing the programmatic inefficiencies, redundancies and burdens surrounding the Section 8 HCV Program is paramount to addressing housing affordability and will help ensure more individuals and families can receive the help they need. We thank Representatives Cleaver and Katko for introducing this important legislation today, and Sens. Coons and Cramer for their continuing support and sponsorship."
"NMHC and the apartment industry have long supported the Section 8 Housing Choice Voucher Program and believe it has the potential to be one of the most effective means of addressing our nation's affordable housing needs, supporting mixed-income communities and improving housing opportunity across the nation. However, the program's potential success is limited by too many inefficient, costly and duplicative requirements, which discourage private housing providers from accepting vouchers," said Doug Bibby, NMHC President. "The commonsense reforms included in the Choice in Affordable Housing Act will improve the program for both renters and property owners and increase private housing provider participation, which will increase opportunity for millions of American families and help them find homes in thriving communities with access to good schools, jobs and transportation."
For more than 26 years, the National Apartment Association (NAA) and the National Multifamily Housing Council (NMHC) have partnered on behalf of America's apartment industry. Drawing on the knowledge and policy expertise of staff in Washington, D.C., as well as the advocacy power of 145 NAA state and local affiliated associations, NAA and NMHC provide a single voice for developers, owners, and operators of multifamily rental housing. One-third of all Americans rent their housing, and 40 million of them live in an apartment home.
**All members of the Apartment Association of Greater Los Angeles are automatically members of NAA at no extra charge.