How to Deal with Hazardous Material Testing
Date posted
March 25, 2022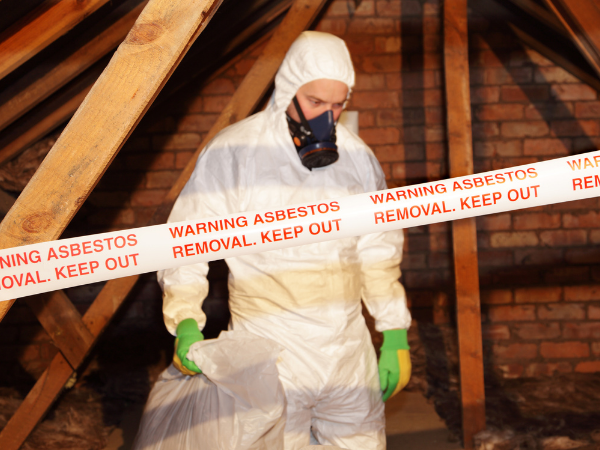 This article was provided by Optimum Seismic, Inc.
Asbestos and lead, once touted as miracle materials for construction, now stir feelings of dread among owners of older apartment structures. The discovery of these substances in the stucco, walls, paint, ceilings, and other components of a building can substantially increase the cost of any demolition or reconstruction project.
Once found, state, local and Environmental Protection Agency (EPA) offices must be notified. The National Emission Standards of Hazardous Air Pollutants requires that work areas be sealed off and that waste be disposed of at a hazardous materials facility. Occupational Safety and Health Administration mandates strict safety protocols for workers, who are at risk of cancer, kidney and lung problems, even death when exposed. All of this adds up to significant cost overruns, schedule delays and other problems.
Potential Fines, Jail Time
Because many people grew up in homes containing these materials, they can sometimes downplay the health hazards these substances can pose to humans and the environment alike. Some may feel tempted to bypass the rules — demolishing undercover — hoping that no one finds out.
Do not do it. And do not listen to anyone who suggests that you do. Beyond the health risks associated with hazardous materials exposure, there are hefty penalties — even potential jail time — for those who ignore the law. A federal appellate court in Chicago in 2013 upheld a lower court's 10-year prison sentence for a sprinkler contractor who removed asbestos from piping without the proper training or licensing and disposed of the material in dumpsters and abandoned farmhouses. EPA Superfund contractors spent more than $47,000 cleaning up the soil and properly disposing of the more than 100 trash bags of asbestos-laden debris. A metal supply company based in Huntington Park, California, was fined $220,000 by the EPA in 2001 for illegally removing and disposing of asbestos-containing material.
Figures for 2016 showed that the EPA issued more than 100 federal enforcement actions in that year alone against contractors, landlords and building owners who failed to protect communities and public health from exposure to lead. Fines frequently reached hundreds of thousands of dollars, with one case resulting in a $400,000 penalty.
Guarding Against Liability
In addition to the penalties imposed in these cases, there were most likely civil lawsuits filed against the guilty parties associated with illegal exposure to these hazardous substances. That's where the choice of a retrofit contractor becomes vitally important. Selecting the right contractor will not only ensure that laws and safety protocol are followed, it protects building owners and management companies from liabilities associated with the improper handling and disposal of toxic substances.
Generally speaking, a reputable company is going to follow the letter of the law. And, in the rare instance where something is not done right, that company — based on its name and solid reputation in the industry, its licensure and bonded status — is going to assume responsibility for its actions. A fly-by-night company, perhaps more likely to bypass regulation for the sake of slipping in a lower bid on a project, may not be around if legal problems arise. This puts apartment owners at a huge risk. Don't let yourself be tempted by companies trying to cut corners on your retrofit project. Insist on hazardous materials testing as a part of your project. Protect yourself and make sure you select a contractor who will follow the law and do the job right.
---
Ali Sahabi, a licensed General Engineering Contractor (GEC), is an expert in seismic resilience and sustainability. He is Co-Founder of Optimum Seismic, Inc., which has completed more than 3,500 seismic retrofitting and adaptive reuse projects for multifamily residential, commercial, and industrial buildings throughout California. For more information, contact Optimum Seismic at (323) 678-4686.