No Interest, No Recourse Loans Available to Property Owners and Tenants Up to $15,000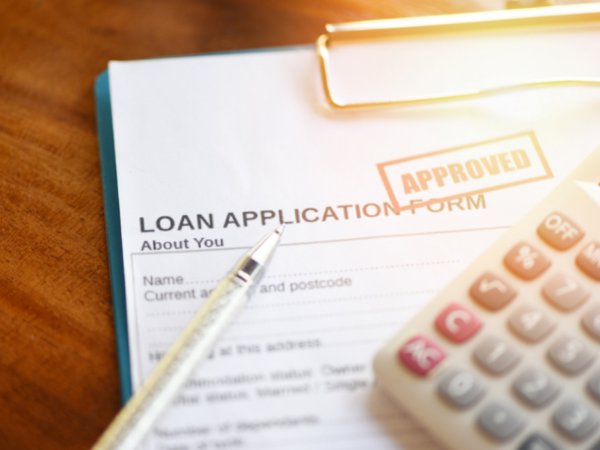 The Jewish Free Loan Association is Offering Southern California Residents Free Loans, No Strings Attached!
The Jewish Free Loan Association offers one-to-three-year, interest free loans in amounts between $1,000 or less on up to $15,000, which may be used for a myriad of reasons, including for payment of medical expenses, moving costs, car repair or purchase, living expenses for women fleeing domestic violence, childcare needs, rent, and home healthcare for disabled persons. They also offer lifecycle loans for, among other events, weddings, funerals, bar mitzvahs, Quinceañeras, and they also offer education loans for trade school, and undergraduate and graduate degrees.
The Jewish Free Loan Association always offers these loans interest free because of the generosity of its many donors. The money that is donated to the organization is loaned out, and when that money is paid back, it used for other loans. In other words, the money is recycled, allowing more and more people to benefit from the loans. Repayment for the loans is between one and three years, depending on the situation and the amount borrowed.
According to Judith Karta, Customer Service Associate with the Jewish Free Loan Association, "We understand that when you need money you need it now and that state and Federal assistance programs require lengthy applications and can be a long process. We pride ourselves in getting money into the hands of those that need it within 7-10 business days. While our loans are smaller, 'capped-out' at $15,000, they can be used as a stopgap for emergency situations or in conjunction with more robust loans."
The Jewish Free Loan Association has a streamlined application process so that the application is completed online, on its website. The requirements for obtaining a loan are as follows:
Resident of the counties of either Los Angeles, Ventura, or Santa Barbara
Must have either a Social Security Number or Individual Taxpayer Identification Number (ITIN)
Must be at least 18-years of age
Must have a California state issued identification
Must have a steady source of income (includes social security or other government benefits)
Must have a demonstrated need for the loan
Under certain circumstances, may need guarantors
While the loans may be used for a myriad of purposes, specifically for rental property owners, loan proceeds may be used for such things as:
Small Repairs
General Improvements
Landscaping
"Going Green"
Infestation abatement
Security and safety upgrades (such as ramps and handles)
Income Loss Due to Non-Payment of Rent
As for renters, loan proceeds may be used for the following items:
Security Deposits
First / Last Month's Rent
Past Due Rent / Rental Debt
Utilities
Furniture and Appliances
Health / Safety Upgrades
The various types of loans currently offered by the Jewish Free Loan Association include the following:
| | |
| --- | --- |
| Loan Amount | Employment Status / Guarantor |
| Up to $1,000 | Unemployed / One Guarantor Required |
| Up to $4,000 | Employed / Two References / No Guarantor Required |
| Up to $7,500 | Employed / One Guarantor Required |
| Up to $15,000 | Employed / Two Guarantors Required |
A guarantor must be at least 25 years of age, a California resident (although sometimes there are exceptions to this made), and have a credit score of 680 or above.
The application process is simple. Just go to the Jewish Free Loan Association website, www.jfla.org and hit Apply Now, then Start Application. If you have any questions, you can email them at info@jfla.org or call (323) 761-8830.
Founded in 1904, The Jewish Free Loan Association of Los Angeles offers interest FREE loans to anyone with a need, regardless of race, religion, gender, or ethnicity. During the past 117 years, the Jewish Free Loan Association has loaned more than $80 million to over 28,000 Californians. NO INTEREST, NO FEES…EVER!!!
---