Why You Need Rental Property Insurance Coverage
Date posted
October 8, 2021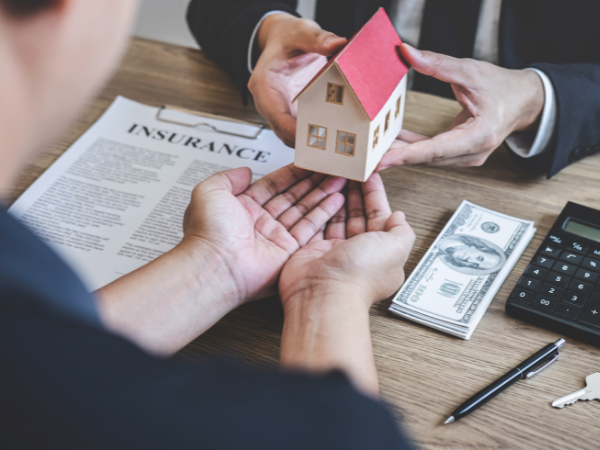 There are Numerous Coverage Options to Consider
Major urban areas are being adversely impacted by increased crime these days. As a professional property manager and real estate investor, lately I find myself running into several issues concerning tenants who have had their bicycles and other personal items stolen. Accordingly, I wrote this article to assist other rental housing providers with protecting both their property and their renters' property from all types of loss.
If you are planning to rent-out or currently renting-out your home or any type of investment property, you must have rental property insurance. This is a form of insurance coverage that protects against any potential financial risks that come with having tenants occupying a dwelling. It typically covers property damage, liability expenses, and loss of rental income should something happen that renders the property uninhabitable for any period of time
How the Rental Property Insurance Coverage Works. This type of policy will usually incorporate two forms of coverage – liability and property protection. These are designed to safeguard the landlord from monetary loss in much the same way as a homeowner's policy might cover a homeowner. However, there are additional factors to rental property insurance which are intended to address the unique risks that come with housing tenants in your property. The following are the most important factors to consider carefully before purchasing coverage for your home or investment property:
Building Damage

– This is where your homeowners and your rental property coverage are very similar. This portion of your policy covers any physical damage sustained by the dwelling as a result of a covered peril. The applicable perils will be outlined in your rental property insurance coverage. These perils typically include fire damage, lightning damage, and a variety of other threats that could damage your property and significantly impact your ability to collect rent. This coverage protects the building itself, such as the roof or walls. It is not intended to nor should it be expected to cover any personal property of the tenant living in the dwelling.
Landlord Liability

– In the event a tenant or some other person becomes injured while on your property, this portion of your coverage could be very useful in helping to pay that individual's medical costs should you be held liable for those injuries. Liability protection can also help cover any legal expenses you may incur as a result of the incident. These payments are paid out up to the limits outlined in your policy. So, if your tenant or a visitor to the property sustains injuries from a trip and fall accident that is determined to be the cause of negligence or some other cause on your part, this is where liability protection protects you.
Rental Income Loss

– This factor of your coverage protects you from any loss of rental income should you be unable to rent the property to a tenant for any reason due to a covered peril. Should your rental property sustain damage extreme enough as to render it uninhabitable, your policy will typically cover that lost income for a period of up to 12-months. Some insurance companies consider rental income loss protection an additional feature and not a standard component of coverage. So, if you feel this is an important factor to include in your policy, check with your provider to ensure that you have it.
Landlord's Personal Possessions

– In some cases, a landlord will rent out a property that contains his or her personal possessions. Whether those items are locked away in a closet or available for use by your tenants, this personal property is covered under your rental insurance policy. So, let's say your tenant accidentally started a fire in the kitchen and much of your personal effects were damaged or destroyed as a result. Your items would be covered as part of your rental insurance coverage.
However, keep in mind that this insurance DOES NOT cover your tenant's property, so if he or she lost items in the fire and they did not carry renter's insurance, they would not be reimbursed for the replacement costs of those losses. Much like with loss of rental income coverage, personal possessions coverage is not always included as a standard component of a rental property insurance policy. In many instances, this is an extra cost for policyholders and it may only cover certain types of possessions.
Renter's Insurance vs. Rental Property Insurance. Two different types of coverage, both protect the belongings within the same dwelling in the event of a covered peril. Let's say there is a fire in the property and belongings are damaged. If loss occurs to the tenant's belongings and he or she has renter's insurance, the tenant can be reimbursed for the loss. If they are the landlord's belongings and he or she has rental property insurance that covers loss of personal belongings, the landlord can be reimbursed for the loss. Simply put, renter's insurance covers the renter's losses and rental property insurance can cover the landlord's losses in the event that personal belongings are lost or damage as a result of a covered peril.
Additional Rental Property Insurance Coverage Options. As a landlord, the scope of coverage is just as critical as the limits of your coverage. Not all policies have the same level of coverage so it's up to you to determine how much coverage is necessary to protect yourself in the event of loss or damage. These are some of the more common forms of coverage that landlords will add to their policies for complete protection of their rental property:
Vandalism Coverage

– Damages caused by vandalism can be rather expensive and most rental insurance policies do not cover those costs unless you purchase additional coverage to meet those needs. Broken windows, graffiti, and other forms of vandalism can get very costly when paying out of pocket.
Updated Building Codes Coverage

– Let's say you need to make repairs or replace elements of your property as a result of damage, but your property was built decades ago and the building codes have been changed or updated between then and now. You are now legally obligated to make further changes to comply with the recent codes and that could end up costing you a bundle. This component of coverage in your policy can help you cover those unexpected costs.
Theft Coverage

– You have a rental insurance policy that covers your possessions due to loss. So, do you need additional protection for theft? In most cases the answer is yes because burglary may not be a covered peril in your policy. The damage caused by the break-in will likely be covered but replacing the items that were stolen won't be unless you have purchased this additional coverage.
Rental Property Insurance vs. Homeowner's Insurance. This can be a confusing comparison since many landlords who decide to rent out their homes are under the impression their homeowner's coverage is sufficient for protecting their property. Unfortunately, that is not the case and too many landlords find out the hard way, after damage or loss has been sustained. A homeowner's policy is intended to assume the risks that come with a homeowner occupying a property. The introduction of tenants into that property bring with it a different set of circumstances that increase the risks that an insurance provider will have to assume should something happen. Due to that higher level and the unique nature of risk, insurance companies will refuse claims on a homeowner's policy if tenants are living in the dwelling.
There are some exceptions to that rule which are dependent on the length of time you expect to rent the property out to tenants.
Long-Term Rentals

– Rental property insurance coverage is an absolute must for any landlord who plans to rent out their property to tenants over an extended period of time. So, if you expect to rent your home or investment property to a tenant for six months or more, your homeowner's insurance will not cover damage or loss because of the risks outlined above.
Short-Term Infrequent Rentals

– Let's say you want to rent out your property for a weekend or even a week on a temporary basis two or three times a year. Your homeowner's insurance might cover loss or damage while the tenant is occupying the dwelling. As always, read your policy to confirm you are covered should something happen and, if not, your insurance provider might offer this form of coverage as an additional purchase.
Short-Term, Frequent Rentals

– Let's say you're renting out your property for the same short periods as above but you plan to do it far more often. You may need to purchase an entirely different form of coverage than homeowner's or rental property insurance. The policy you might need to consider is commercial property insurance as your rental property may now be considered a business endeavor. This coverage is for anyone who chooses to rent a home or a room as part of Airbnb or a similar home share arrangement. Again, it all comes down to the potential and particulars of risk. More tenants coming in and out of the property for shorter periods of time affects the risks that are being assumed by an insurance provider.
You should also consult with the service entity with whom you are listing your rental property to find out what, if any, and to what limits their insurance providers will cover any costs you might incur associated with loss or damage from a short-term rental.
---
Ari Chazanas is the Founder and Chief Executive Officer of Lotus West Properties, a boutique property management firm based in West Los Angeles. You can reach them at (323) 487-2650 or via email at info@lotusproperties.com. Mr. Chazanas serves as a member of the Board of Directors of the Apartment Association of Greater Los Angeles.