My Tenants Tell Me They Cannot Pay the Rent Due to COVID-19 – What Should I Do Next?
Date posted
March 23, 2020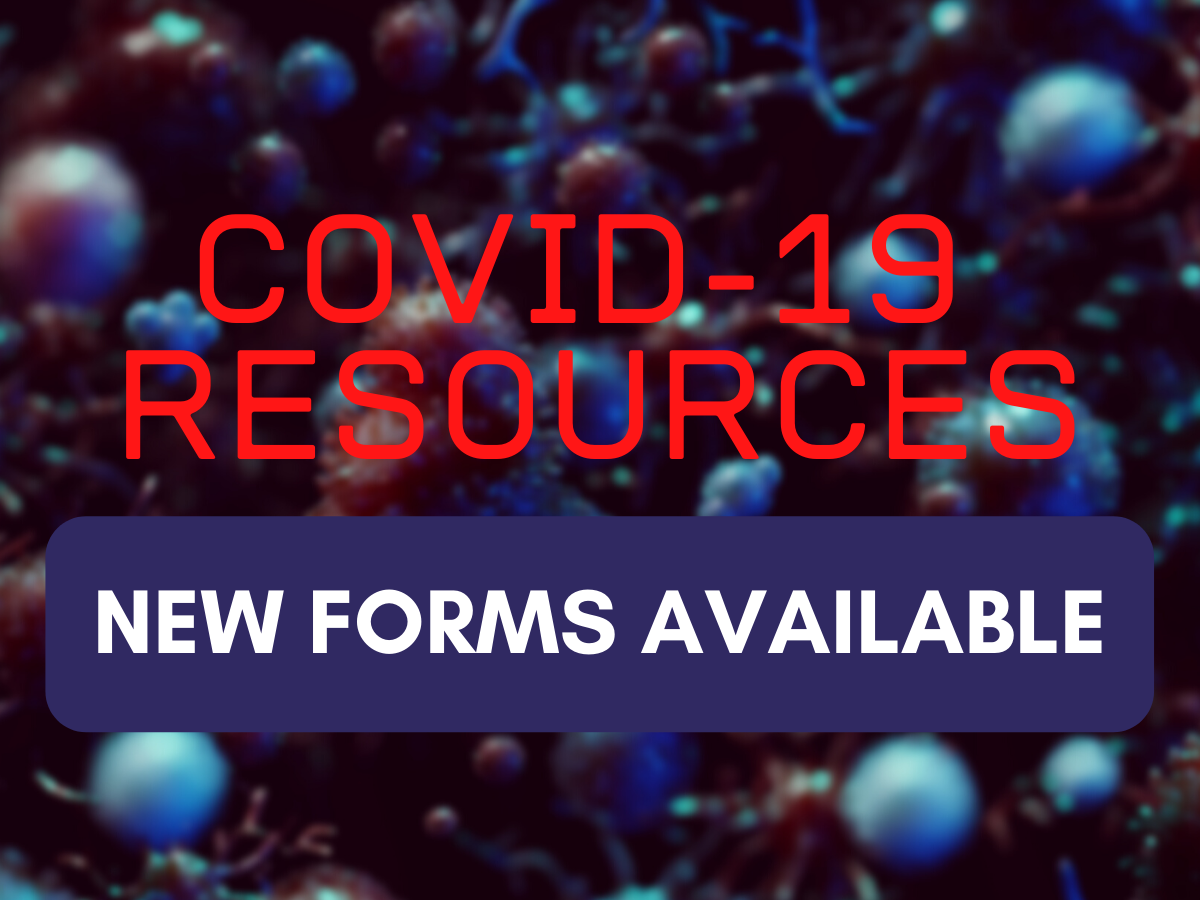 Our offices have been inundated with phone calls and emails from concerned members who have been notified by their renters that rent will not be paid due to the coronavirus. So, how should we as rental housing providers respond to and handle these situations?
On March 16, 2020, California Governor Gavin Newsom issued an Executive Order allowing local jurisdictions to enact eviction protections for renters that experience substantial financial hardships as a result of a tenant's medical expenses, childcare, loss of wages, layoffs or reduction of hours relating to COVID-19 (Coronavirus). Following the Governor's order, cities like Los Angeles, Oxnard, West Hollywood, Beverly Hills, Santa Monica, Camarillo and many others have issued executive orders or have passed ordinances barring certain residential evictions.
So, what should you do if a renter tells you that he or she do not want to pay their rent? Here are a few ways to approach this delicate and challenging issue:
1. Communicate with Your Renter:
First, communicate with your renter. Empathize with them and let he or she know how you feel about these unprecedented circumstances. Explain that all of us are in the same situation and because you want to ensure you can continue to provide them with a safe, well-maintained home, that would be impossible without receiving the rent you depend on to maintain the building and to support your own family.
2. Offer Deferment of Rent:
Next, when necessary, consider offering a full or partial deferment of rent. But let your renter know any reduced or deferred rent is not forgiven rent, and that they will have to repay you.
3. Ask to Provide Written Documentation:
Any renter that asks you to reduce or defer rent must provide you with written documentation that they have suffered adverse financial consequences due to the COVID-19 virus resulting in a "substantial" reduction or loss of income for any of the following reasons:
Sickness with COVID-19 or caring for a household or family member who is sick with COVID-19.
Lay-off, loss of hours, or other income reduction resulting from business closure or other economic or employer impacts of COVID-19.
Compliance with a recommendation from a government health authority to stay home, self-quarantine, or avoid congregating with others during the state of emergency.
Extraordinary out-of-pocket medical expenses.
Childcare needs arising from school closures related to COVID-19.
If you have been impacted by one of the situations above, your renter must provide you with written notice of his or her inability to pay the rent as soon as the circumstances set forth above arise. In addition, in order to temporarily avoid eviction proceedings, your renter is obligated provide specific, verifiable supporting financial, employment and/or medical documentation of loss of income and reflecting that his or her loss of income is directly attributable to COVID-19.
After the expiration of the local emergency, the tenant must repay within the period of time set by local ordinance or government order.
Be sure any rent reduction or agreement made with your renter is documented in writing through a lease amendment.
Remember, the law does not eliminate your renter's obligation to pay the unpaid rent. After the expiration of the local emergency, your renter is obligated to repay any deferred or forgiven rent, and you as an owner may seek payment of the unpaid rent.
The Apartment Association of Greater Los Angeles has created three new forms to assist you in dealing with renters that "think" they do not have to pay rent during the COVID-19 local emergency period. The new forms are:
COVID-19 Notice – Landlord Notifies Tenant of COVID-19 Rights for Non-Payment of Rent:
Use this form to let your tenant know their rights in a jurisdiction that has passed an eviction moratorium due to the COVID-19 pandemic. Provide this form to your tenant if your tenant has indicated he or she might not pay their rent or asks not to pay their rent for reasons other than COVID-19 adverse financial impacts.
COVID-19 Notice – Tenant Notified Landlord of COVID-19 Financial Impact:
Use this form if your tenant has informed you they have suffered adverse financial consequences due to COVID-19 and they cannot pay their rent. This form is for jurisdictions that have passed an eviction moratorium due to the COVID-19 pandemic adverse financial impacts.
COVID-19 Notice – Receipt for Partial Rent Payment:
Use this form to document partial payment of rent when rent is lawfully being deferred due to COVID-19 (Coronavirus).
Keep in mind that each case should be handled separately. Inquire as to reason why rent will not be paid. If they claim that they lost their job, you are permitted to ask for proof. If non-payment of rent is not related to COVID-19, it is permissible to immediately commence an unlawful detainer. Furthermore, if your case is not based on non-payment of rent, there is no legal barrier to commence an unlawful detainer.
Most Californians have legitimately been laid off their jobs and will not be able to pay the rent. Regardless of the jurisdiction in which you own property, housing providers will face the grim reality that their rents will not be forthcoming. In many instances, evictions will not be the solution. Therefore, a far better approach is to work with your affected renters by offering them a temporary rent reduction until our society turns back to normal.
Most local jurisdictions are allowing affected tenants 6 months to repay deferred or past due rent, once the local emergency declaration is lifted. However, your renters may not have the deferred or past due rent even at the end of this period, which will require you to continue working with them. This is an economic decision you must make based upon your current circumstances.
Many renters will likely feel empowered to just stop paying the rent because they feel like it or have an incorrect understanding of the law and think that they just "can." Almost daily, sometimes hourly, news reports and our inboxes are inundated with stories about rent moratoriums to assist those renters inflicted with the COVID-19 (Coronavirus) or that have experienced severe, adverse financial consequences due to the Coronavirus because of job loss, reduced hours, business downturn, medical costs, or a need to care for a relative.
The Coronavirus is affecting large numbers of the population with schools, casinos, bars, and many stores closing for several weeks, and many businesses laying off employees. Not all employees can work from home. We are facing an unprecedented crisis in the country and each of us may be required to share the burden.
Given the grave circumstances we find ourselves under, it is incumbent upon all of us to be sympathetic in our response to renters and be diligent how we respond on who falls under the order and who does not. While there will be people who try and take advantage of the situation, we need to be careful how we respond to insure those who are impacted get relief per the Governor's Executive Order and incompliance with local ordinances and decrees. The last thing the multifamily housing industry needs is an article saying "greedy" landlords are denying relief to those affected with COVID-19… Please use your best judgment and be diligent how you manage the issue the best you can.
Please see CLICK HERE or click on the "Forms" tab on our website. The forms are located in section "J. COVID-19 Resources".
If you need any additional assistance, please contact an Apartment Association of Greater Los Angeles Operational Advisor.
*Use of the forms on this Site are subject to the User being a member, in good standing, of the Apartment Association of Greater Los Angeles (AAGLA) and is subject to the AAGLA's Terms of Use.
---
Jennifer Lee is a Manager, Operational Advisor, at the Apartment Association of Greater Los Angeles. You can reach Jennifer at jennifer@aagla.org.