Los Angeles Housing Committee Halts Changes to RSO Allowable Rent Increases Pending Further Study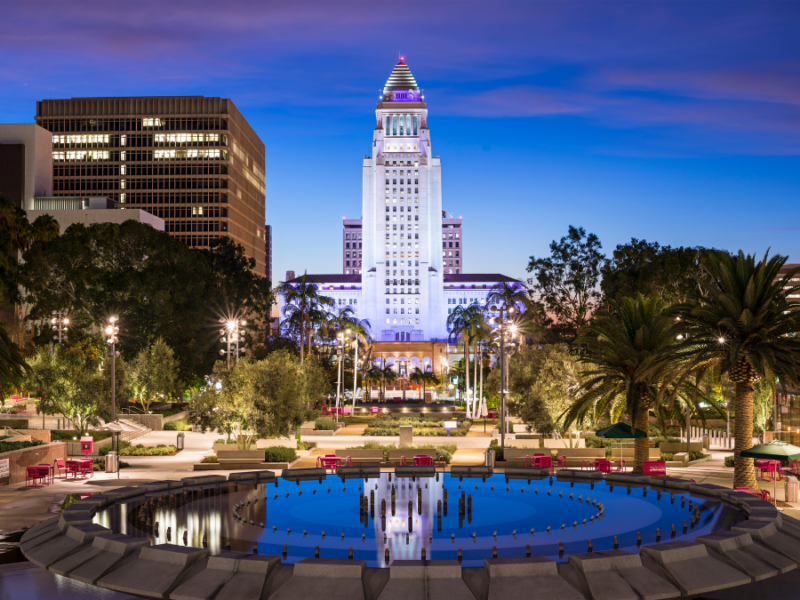 The Voice of Rental Housing Providers is Heard!
At yesterday's Housing Committee meeting, the City temporarily delayed action on proposed changes to the allowable annual rent increase formula as determined under the City's Rent Stabilization Ordinance (RSO).
Allowable annual rent increases per the RSO were under attack as a proposal introduced by Councilmember Bonin called for major reductions in the allowable annual rent increases to just 60% of the Consumer Price Index, elimination of the 3% floor, and recommendations for another rent increase freeze. Ironically, the Housing Committee's discussion on this matter also marked the one year anniversary of the effective date of the City's current rent increase freeze that is to remain in effect for one year following the end of the City's local emergency, at this time an unknown date.
During the meeting's brief 20 minute public comment period, the Committee heard from rental housing providers who shared the devastating impacts they have been enduring during the past year, the challenges they have had collecting rent and other related financial issues that they have encountered. Rental housing providers expressed the importance of the 3% floor, even though it does not adequately cover ongoing, continually rising costs for rental housing operations including property taxes, property and liability insurance, utilities, RecycLA fees and Systematic Code Enforcement Program (SCEP) fees, all of which have increased by far more than 3% in recent years.
During the Committee discussion, Committee Chair Cedillo indicated that the Bonin motion was to be replaced by a substitute motion calling for a report of the transition in the rental housing market in anticipation of the post-pandemic recovery period, directing that the Los Angeles Housing + Community Investment Department (HCID+LA) reevaluate the City's RSO rent increase formula in conjunction with the formula used in other surrounding cities, the impact of the RecycLA franchise fees, other fee increases and local mandates such as seismic retrofit costs impacting owners, a review of wages, and such factors as building size and location. During the meeting, HCID+LA also provided a brief historical perspective of previous studies that the City has conducted relative to the RSO formula and comparison of other cities formulas.
At the conclusion of the meeting, it was decided that the matter would be held in Committee pending the completion of the requested report back. It is anticipated that the report will be brought back to the Committee in 60 days.
While the meeting's public comment period was limited to 20 minutes, I would like to highlight that it is due to the Association, and each and every one of you that emailed and called the Housing Committee Members and other Council Members offices in the days leading up to yesterday's meeting that ensured that the concerns of rental housing providers were recognized and loudly heard! It is directly due to our immediate mobilization and strong advocacy that this disastrous motion was stopped in its tracks for now and that the Committee is directing that a study be conducted to thoughtfully and comprehensively inform future Committee action.
Thank you to those of you that raised your voice in strong opposition to this motion!
It is only through strong advocacy efforts and engagement that elected officials can be informed of the potential negative ramifications of legislative proposals and instead seek alternative solutions that are beneficial to the entire City's constituency. In the weeks and months ahead, it is paramount that we continue these strong advocacy efforts for it is through our collective efforts that the voice of the multifamily rental housing industry will be heard!
The Apartment Association of Greater Los Angeles is currently seeking to overturn the City of Los Angeles' eviction moratorium and rent increase freeze that was imposed more than one year ago. YOU CAN HELP. Please give us the financial backing we need to win. Rental housing providers and other interested parties can help through making generous contributions to our Legal Fund at www.aagla.org/legalfund.

---
The Apartment Association of Greater Los Angeles promotes the highest levels of professionalism within the rental housing industry.
We do this by offering a wide array of educational seminars and member events throughout each year, by providing expert operational advice available daily, and by supplying and maintaining virtually every conceivable agreement form and notice rental housing providers require to successfully own and manage rental properties. We also serve as a powerful advocate and lobbyist for rental housing providers at the local, county, state and federal levels of government. Owning and operating rental housing has become a highly regulated industry, and accordingly, owning and managing rental property has become far more challenging and riskier than ever before. Without an Association such as ours, there would be no other voice fighting for the rights of property owners within our city halls, county offices, and at the state and federal capitols. WE ARE THE VOICE THAT AFFECTS CHANGE!
Want to learn more about AAGLA? Visit our website.