Los Angeles City Council Requests Report on Matters Tied to the Expiration of the City's Declared Lo
Date posted
December 7, 2021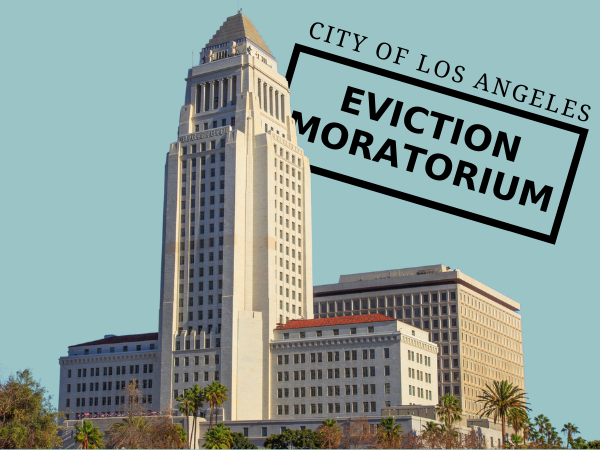 At the December 7th Los Angeles City Council meeting, the Council adopted a motion, introduced by Council Members Buscaino and Krekorian, requesting a report from the City's Administrative Officer (CAO) in 30 days regarding "all emergency orders, ordinances, policies and revenues, that are contingent upon the City Council's continued ratification of the Mayor's State of Emergency declaration." The purpose of the motion is to identify and assess all interim emergency measures currently in place within the City, and to determine steps needed going forward.
Among the interim measures that have continually been extended through the extension of the City's local emergency are the City's eviction moratorium applicable to all City residential rental units and the rent increase freeze which applies to RSO rental units. We have repeatedly called upon the City Council to separate these ordinances from the local emergency and for their immediate expiration.
At present, the eviction moratorium is set to expire upon the termination of the declared local emergency and the rent increase freeze will remain in place for one year following the termination of the local emergency. As a result, both these interim measures have no specific end date.
This 30-day report back is an important and long overdue first step. During the meeting's public comment period, the Association expressed support for the motion and our desire that the City seek a new path forward, re-assessment of these interim emergency measures, and the establishment of a date certain for the termination of the eviction moratorium and rent increase freeze. The Association will strongly advocate for the Council's evaluation of the report upon its submission in 30 days' time and immediate Council action in setting a specific date for the expiration of the eviction moratorium and rent increase freeze.