"Ask Kari!" Why Should I Give My New Tenant a Welcome Tote Bag – They Are Getting Expensive?
Date posted
December 17, 2021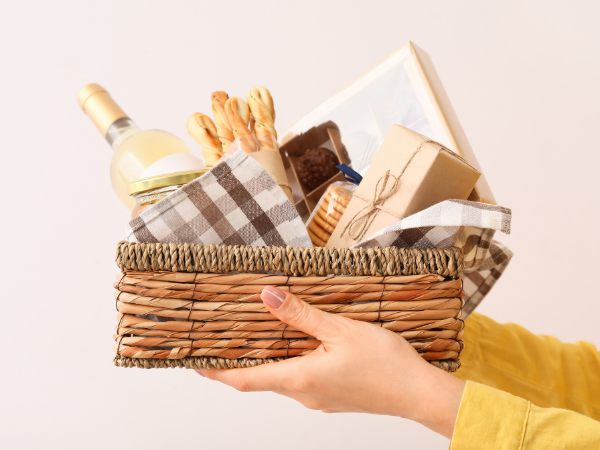 Tips For a New Tenant Welcome Tote Bag
Imagine your new resident arriving on moving day to their empty home. When a gift bag is left for them on the counter, it creates an immediate sense of customer appreciation. As the owner / manager, a welcome tote bag becomes an expression of gratitude for your customer's business extended at first site.
Even more, if the bag contains items useful during the move-in, a deeper sense of appreciation and consideration is established with your new resident. You are helping to alleviate moving-day stressors but you are also giving them the tools to help themselves rather than call a maintenance guy or be a better citizen and be a part of the solution. This first impression of who you are and what you are about is important and we often get a good laugh at the toilet plunger and toilet paper we include in our welcome bags, but come moving day when everything is packed, items like that toilet paper are appreciated!
Figure Out Your Budget
Here at SKY Properties, we consider the gift bag as a unit turn or leasing expense, but we also want to include items that could save money down the road. Depending upon the number of units in your portfolio and the frequency of your unit turnovers, the impact may seem nominal or substantial, but we believe about $100 per gift bag to be a good budget allocation. A budget at this level allows for a wide enough range of items to be both useful and appreciative.
Decide the Contents Upon Your Contents
Try and imagine the last move you made and what might have been useful on moving day – that simple item that's packed in a box somewhere and not immediately accessible. Very likely, toilet tissue and soap is on that list, and perhaps bottled water, a packaged snack of some sort (trail mix, protein bar, cookies), toothbrush and toothpaste, dental floss, manicure set, small bottle of rubbing alcohol, ground coffee beans or tea, and/or a coffee mug. A toilet plunger could save you many calls over a long tenancy and less embarrassment for your tenant – this is especially true if you got one of those first-year free toilets through your water utility.
Speaking of the water utility and high cost of water, we like to give our tenants a handy shower timer they can put up and see when it has been five minutes and earth conscious tenants love this and of course less water saves everyone money! A first aid kit will always be a handy item, and not many people have them believe it or not. And last but not least, moving often gets dirty – cleaning supplies and trash bags are a must.
Include Good, Everyday Information Your New Residents Can Use
To keep your new residents informed of whom to contact for various services, routine maintenance, emergency repairs, you might consider printing an information sheet with helpful tips, contact protocols (web, email, or phone?) for various services, as well as a list of local services and restaurants. Where is the nearest dry cleaner? Gym? Bike repair shop? Grocery store? Sandwich and pizza place? Offering these resources will remove some of the stressors on moving day and start your relationship on good footing especially if there is a problem right when they move in. We at SKY Properties also like to include information about what to do in case of an earthquake.
At SKY Properties, we brand a sturdy new canvas welcome tote bag to remind them we care. We have received such positive feedback for this thoughtful and useful gift, it is worth every penny.
Kari Negri is the Chief Executive Officer of Sky Property Management and is a member of the Board of Directors of the Apartment Association of Greater Los Angeles. Do you have a question for me? Please send your questions and comments to me at Kari@SKYprop.LA.