A Message from AAGLA's President: I'm Being Evicted for Taking a Too Many Cookies?
Date posted
January 6, 2020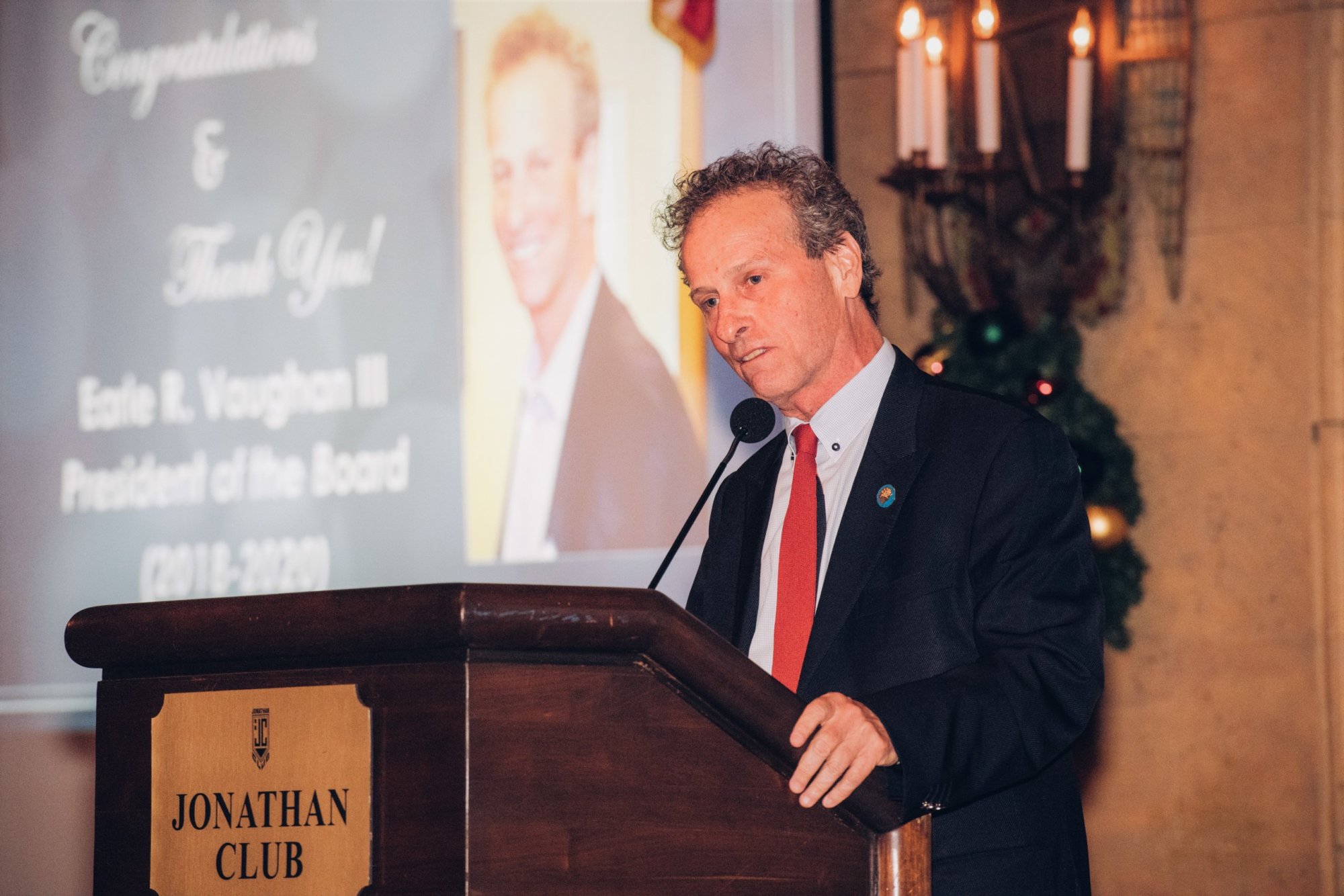 Should Cookies Affect Someone's Tenancy? Well, Sometimes They Can
A recent Washington Post article reported that an elderly woman, 83-year-old Elsie Cruey, learned this past June that she was being evicted from her Fairfax, Virginia apartment complex by electronic mail. The subject of the message received read "Notice of Lease Violation" and inside Ms. Cruey read in red ink the following warning: "Failure to immediately comply with the required action will result in all remedies available under the lease contract, including negatively impacting the ability to remain in the community."
So, what did this nice, elderly grandmother and great grandmother do to find herself in a position of being evicted from an apartment community she had lived in for nearly 10 years? Did she not pay her rent? Did she fail to keep her apartment unit clean? Was she conducting criminal activities at her apartment community? No! Her offense, her one violation was that she had taken too many cookies from an apartment community event. That's right folks. She was warned that she could lose her home of many years because of cookies. The electronic message she received outlined her offense, her supposed confession and her responsibility going forward:
"On 06/12/2019 — The Resident was stopped from taking a partial gallon of milk by the Assistant Community Manager at Breakfast," it reads. "During Mix and Mingle the Resident was observed by the Community Manager taking a plate full of cookies. On 06/13/2019, the resident and Community Manager had a conversation and the resident admitted to taking the cookies and having them with milk before bedtime. The Resident must immediately cease taking and/or attempting to remove food, beverages and other service items from the community events."
The story goes to the heart of the challenges of owning a multifamily rental property – particularly a senior living facility or any building that serves resident populations with specific needs – to protect the comfort, safety and quality of life of all residents only to see well-intentioned efforts be skewed by one-sided perspective of a single resident who ignores the rules that exist for all.
While I won't speculate on the conditions and management style in Ms. Cruey's apartment community, the story as reported fails to consider how senior housing must be managed for the greater good of the apartment community. Typically, older residents are on a fixed income and seeking safety, security, happiness and a sense of community. To provide those things, property managers are asked to plan events, activities and meals that bring together their residents, but doing so on a strict budget
Building managers must plan every meal and activity to give every resident their fair share. To look the other way when someone wants leftovers, takes extra entrees because their grandkids are visiting, or simply ignores warnings not to take cookies intended for everyone may seem like the right thing to do. But doing so forces property owners to prepare extra food for every meal and extra snacks at every event just in case. Over the course of a year, this is a heavy burden on their operating budgets. But no one wants higher rent.
But that leaves a more important humanitarian consideration that the article doesn't address. What about the resident who arrives late because he or she uses a walker and can't get to the dining room quickly? What about the resident who must switch his oxygen tank from AC to battery before making his way to the community hall? Do they end up with no cookies? Do they only eat soup because the main course prepared for them is being consumed by a teenager visiting grandma? What about the new resident moving in who uses a walker? Do they wait in their car until the community center musician finishes his set?
Senior housing should be affordable and fair. Meals and events shouldn't feel like residents are boarding a full flight and seeing the crew look the other way while first-class passengers take all the overhead bins. That's not how anyone wants to live their lives, let alone during our senior years.
While "cookies per se" are not a big deal, the regulatory, financial and legal pressures faced by all multifamily owners are immense and are a big deal. Most of us strive to provide for our tenants without charging them more. So often, those being evicted are perceived as victims, when in fact their actions have violated house rules that exist for the health and safety of all. In most cases, every other resident is relieved to see them go as one bad apple's removal improves the spirits and well-being of the entire community. Or at the very least, ensures that everyone in line gets a cookie.
Let's be sure we have the resources to impact change in California and fight rent control wherever and whenever it rears its ugly head. Please help the AAGLA Political Action Committee. Give today! Please contribute generously by mailing your check to AAGLA PAC, c/o Reed & Davidson, LLP, 515 South Figueroa Street, Suite 1110, Los Angeles, California 90071-3301; Attn. C. Davidson, Treasurer, or contribute online at:
https://aagla.org/pac/
. Every dollar counts in the fight to protect your property rights and your bottom line.